2-3 words about me to officially open my website, as I don't intend to write a lot on myself in the future:
I was born in « Aargau », Switzerland. My mothertongue is french and my ancestors come from "Le Valais",
a beautiful part of Switzerland. Zermatt belongs to there if you enjoy skiing...
«Les Valaisans» are kinda known for they strong sense of humour, their addiction to white wine and beer, car-crashes…
In some sort, they are also very courageous, they are our swiss Vickings!
"KJ-Buono", my nickname, was given to me after I started to organize some karaoke-dinner events and as I am a huge U2 fan.
At first I found that this name was completely ridiculous, but as Germán Rodríguez Herrera (one of the best friends I've ever had)
choosed it for me, I just thought this could bring me luck. And I started to like "KJ Buono".
I've attended a lot of U2 concerts in my life. In 2010, I almost chased them all around in Europe:
Paris, Milano, Zürich. In December 2015, I had the chance to see them in Dublin, one of the best concert of my life.
But the best concert I've attended was in… Zürich, where I live, the 12.9.2010 and I would like to share a small part of this concert here:
U2 - Where the streets have no name, Zürich, 12.09.2010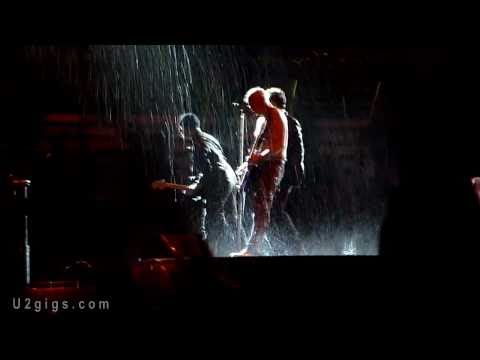 This was more than 2h30 with the same heavy rain and an incredible crowd. Never saw this before.
I guess other bands would have given up with such rain…
I am creating this website to share 2 passions, regardless of my devotion for U2:
1) My Karaoke files that are all also available in my youtube channel here:
KJ Buono Youtube Channel
2) My addiction for karaoke-dinner events, which I really enjoy to organize with my very good friends Paty and Daniel Hindler at
Chipotle
I have a question for U2 members, to finnish this long introduction:
Adam, Larry, Edge and Bono: I wonder why you've always been claiming that you're an Irish band?
No, believe me: you're definitely all 4 "Valaisans"…and if not, you'll always be the most courageous band inside my heart.
KJ Buono